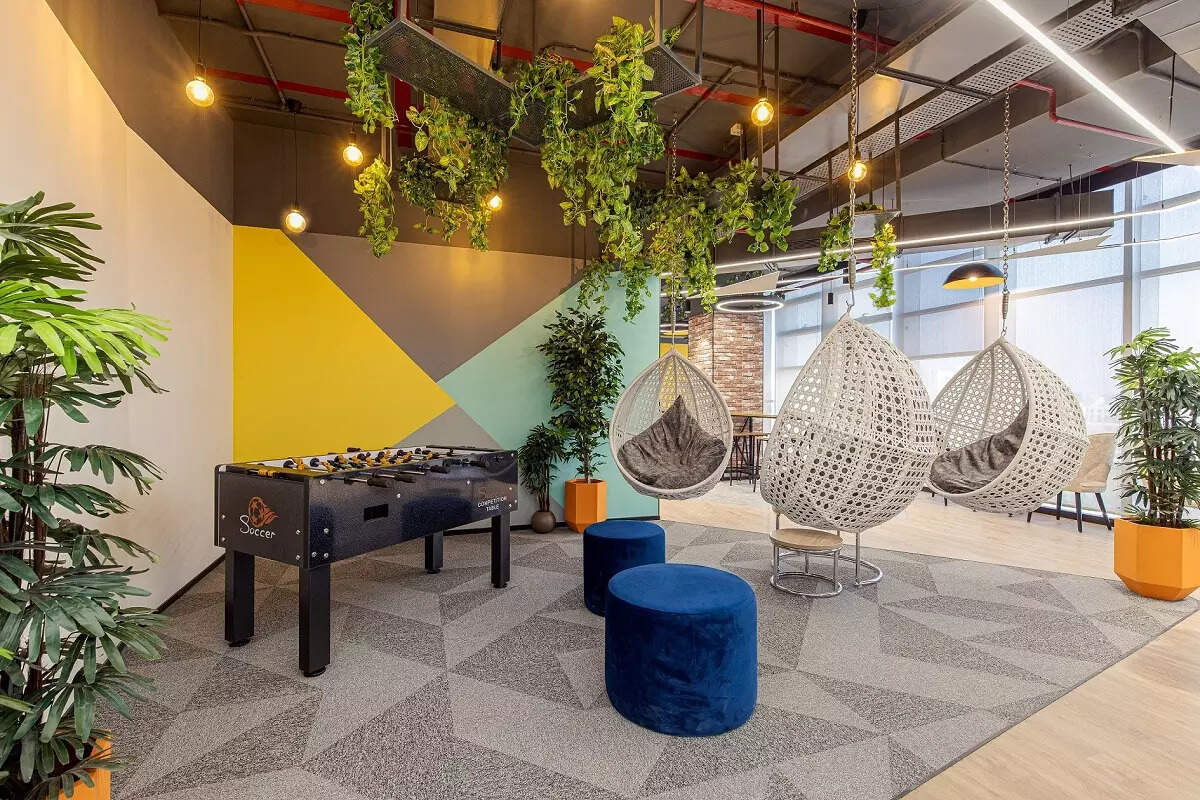 In one of the largest co-working office transactions, American investment banking services company The Bank of New York Mellon Corporation (BNY Mellon) has picked up over 162,000 sq ft workspace in Pune through a lease agreement with flexible office provider 315Work Avenue.
The New York-headquartered company's latest office is spread across five entire floors at Raheja Woods in one of Pune's prime commercial zones Kalyani Nagar. In August, 315Work Avenue picked up these five floors in Raheja Woods through a long-term lease of five years.
"This deal marks another milestone in the company's expansion plans, solidifying its presence in key business hubs. The demand for co-workspaces is constantly increasing not only because such spaces perfectly fit the new normal, but they also help companies save costs, boost productivity, and enhance work experience of employees," said Manas Mehrotra, founder, 315Work Avenue.
The American investment banking services company has been expanding its presence in India. In May, ET was first to report that BNY Mellon was set to lease an entire tower with office space spread over nearly 1 million sq ft in Pune's Kharadi locality from realty developer Prestige Group for a tenure of nine years.
"This transaction reflects the increasing importance and popularity of managed office solutions in today's hybrid working environment, particularly for large enterprise occupiers across sectors," said Sanjay Bajaj, senior MD-Pune and executive oversight-logistics & industrial India at JLL, which facilitated the deal.
According to Mehrotra, shared spaces are drawing the attention of big and small enterprises alike as they are increasingly attracted by the fusion of creativity and technology. The co-working sector's impact is poised to amplify in the future, driven by the fundamental transformation work dynamics have undergone, which is unlikely to revert.
Bajaj believes Pune has reached a high level of market maturity for managed office space, with over 56,000 seats transacted in the last 30 months, accounting for a 19.9% market share and an additional over 12,000 of seats in the pipeline for future build-out.
BNY Mellon's Mumbai representative office was set up in 1983 and continues to serve as its key liaison point for the Indian client base. Its technology development, technology operations and remote infrastructure management services company, BNY Mellon Technology Pvt Ltd, became part of the BNY Mellon Group in 2003.
BNY Mellon International Operations (India) Pvt Ltd was set up in 2004 to provide global operations service capabilities to BNY Mellon. The company established a subsidiary, Pershing India Operational Services Pvt Ltd, in Chennai in 2013. It has over 12,000 employees across three key Indian cities of Mumbai, Pune and Chennai.
BNY Mellon is America's oldest bank and the first company listed on the New York Stock Exchange. At present, BNY Mellon powers capital markets around the world through comprehensive solutions that help clients manage and service their financial assets throughout the investment life cycle.
BNY Mellon is the corporate brand of The Bank of New York Mellon Corporation and was formed from the merger of The Bank of New York and the Mellon Financial Corporation in 2007.